__ T h e P l a c e T o B e __
The Riad is located in a derb that has retained its traditional aspect in the district of Dar el Bacha, literally «house of the Pasha» in reference to the Pasha El Glaoui of Marrakech. In the past, the derb was that of the embroiderers. 
The taxi access is 250 metres from the riad.
Ideally located in the heart of the medina, one minute from the souks and ten minutes walk from the Jamaa el Fna square, this Moroccan house («dar») was completely renovated in 2007 after having been the property for decades of a Marrakchi publisher. It belongs to the founder of the agency Capitale Partners, passionate about orientalism, and who in Paris, makes reference in the field of furnished rentals.


Dar Ahwach includes 3 bedrooms: a suite of 35 m2 and 2 bedrooms, each with a shower room/WC, plus a night area in the living room. It can accomodate 6-7 people. It will always be a private place even for 2 people occupying the suite; in this case, the other 2 rooms will be closed and there would be no other occupants.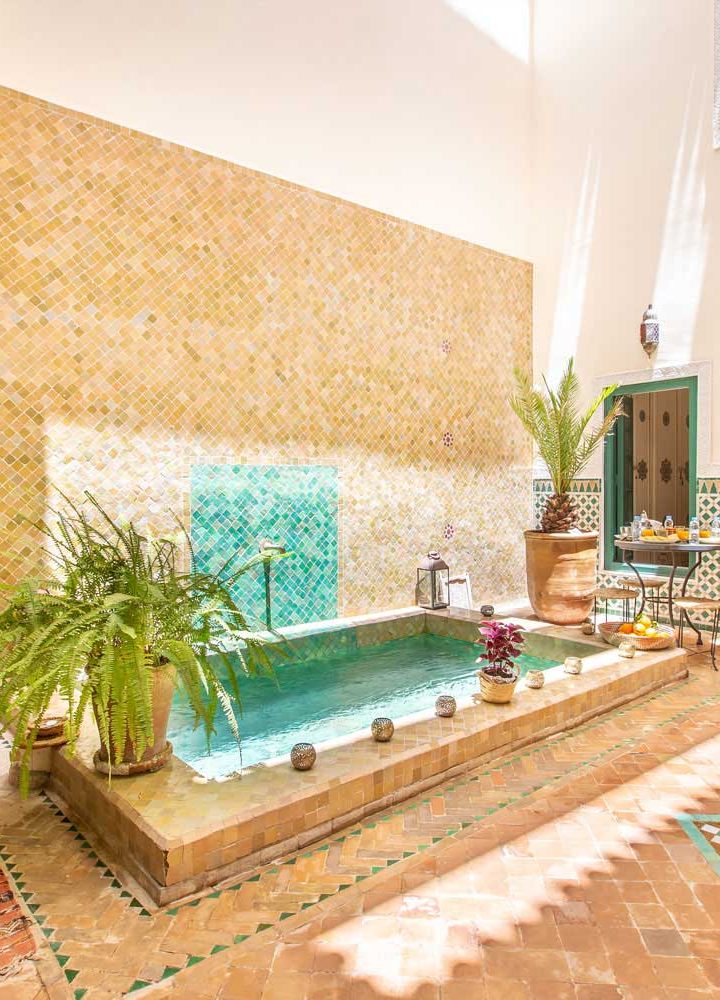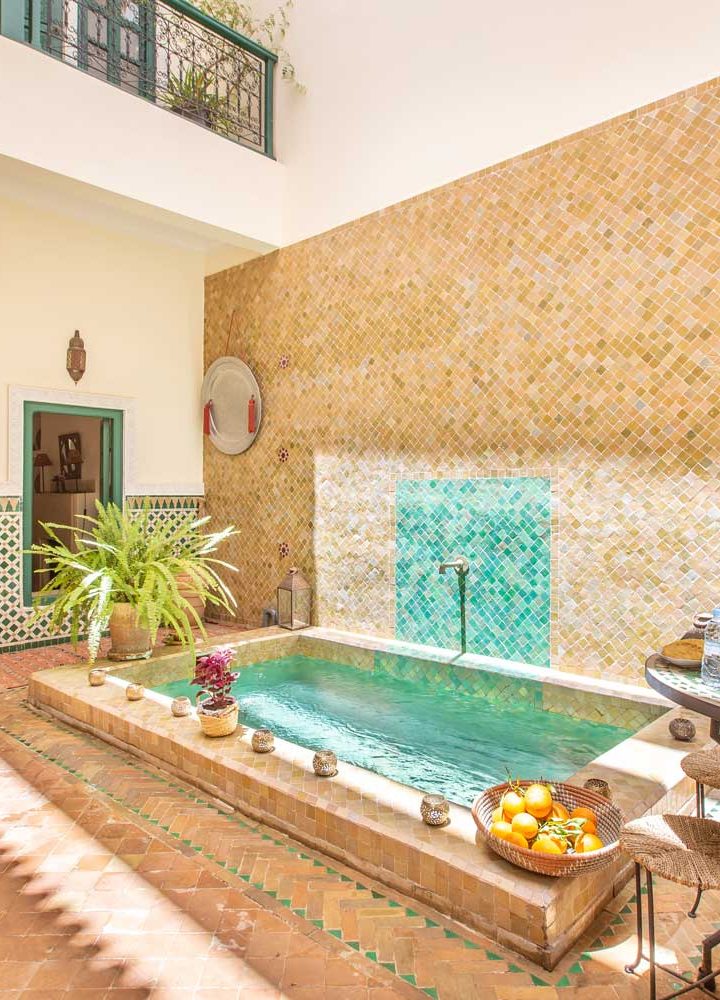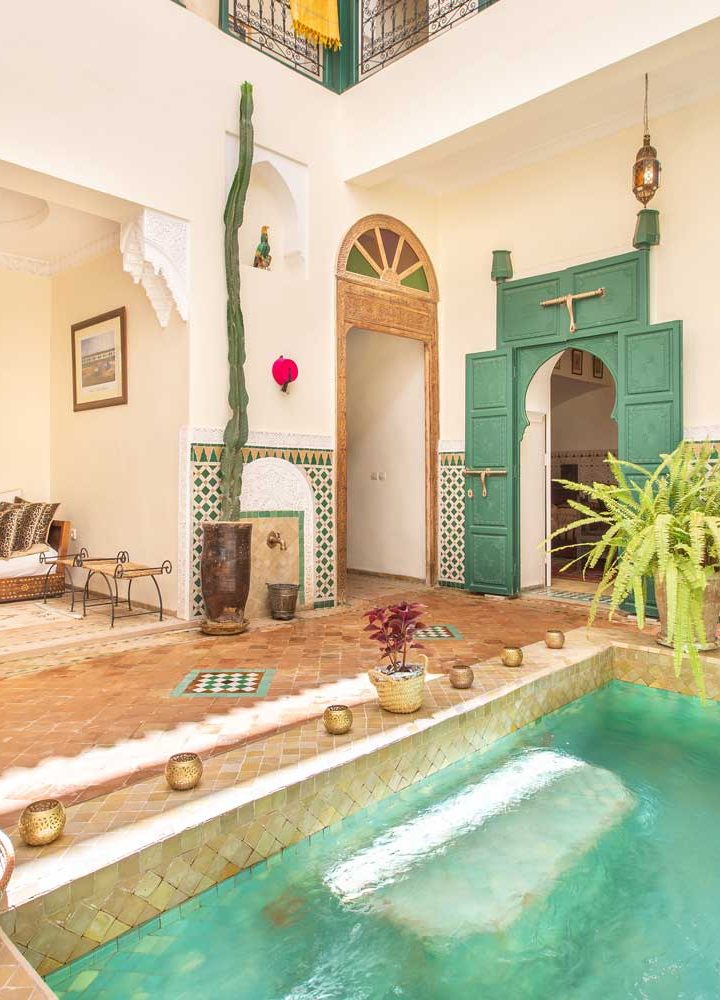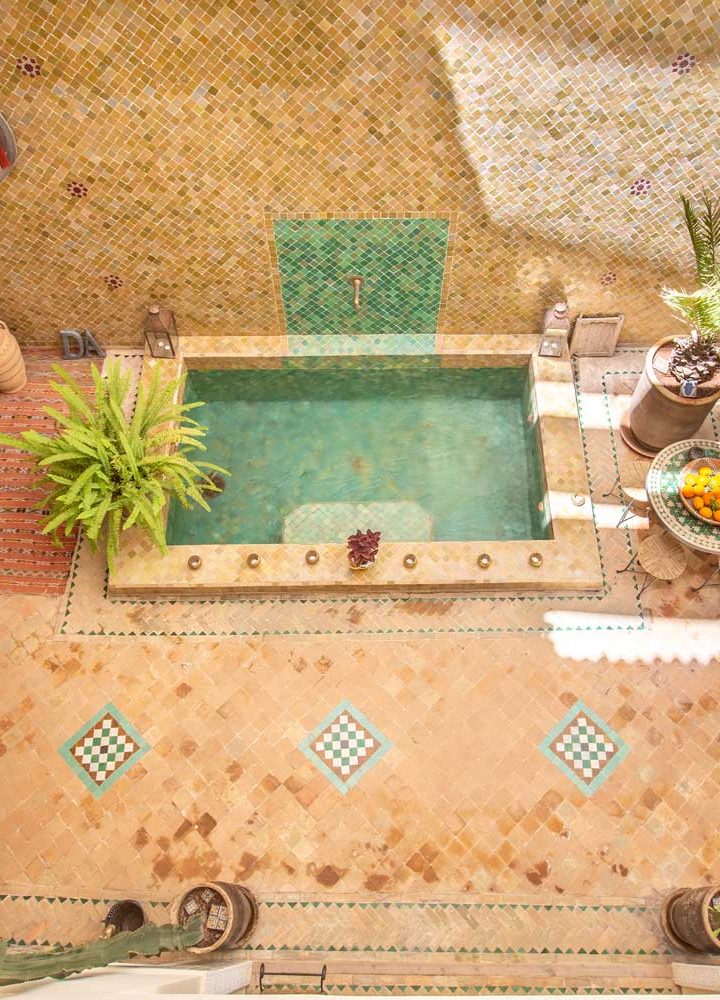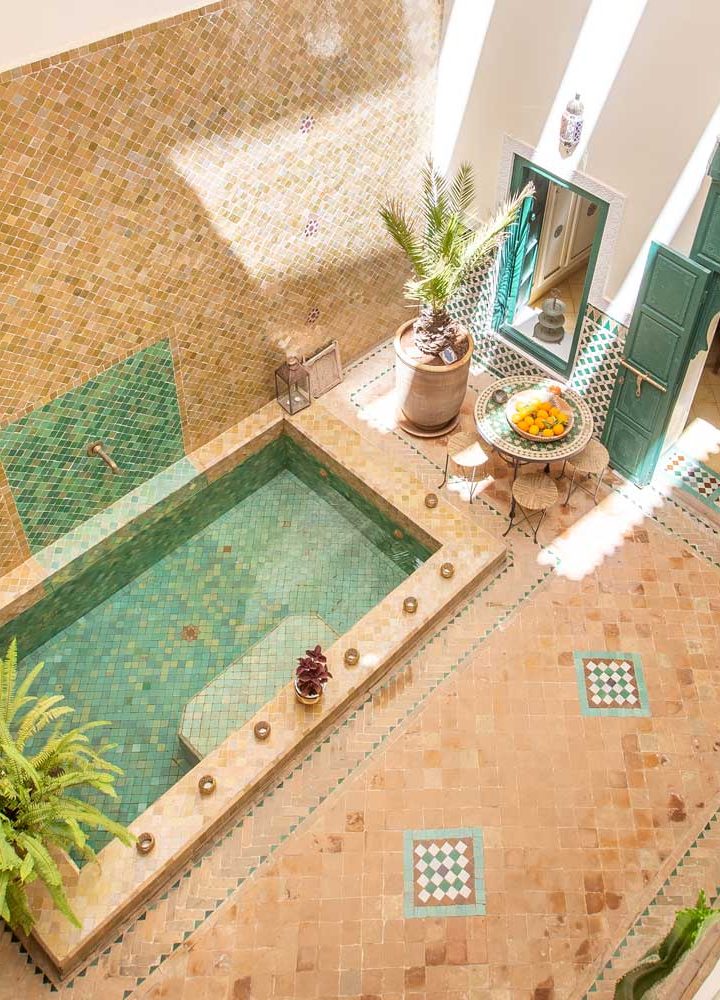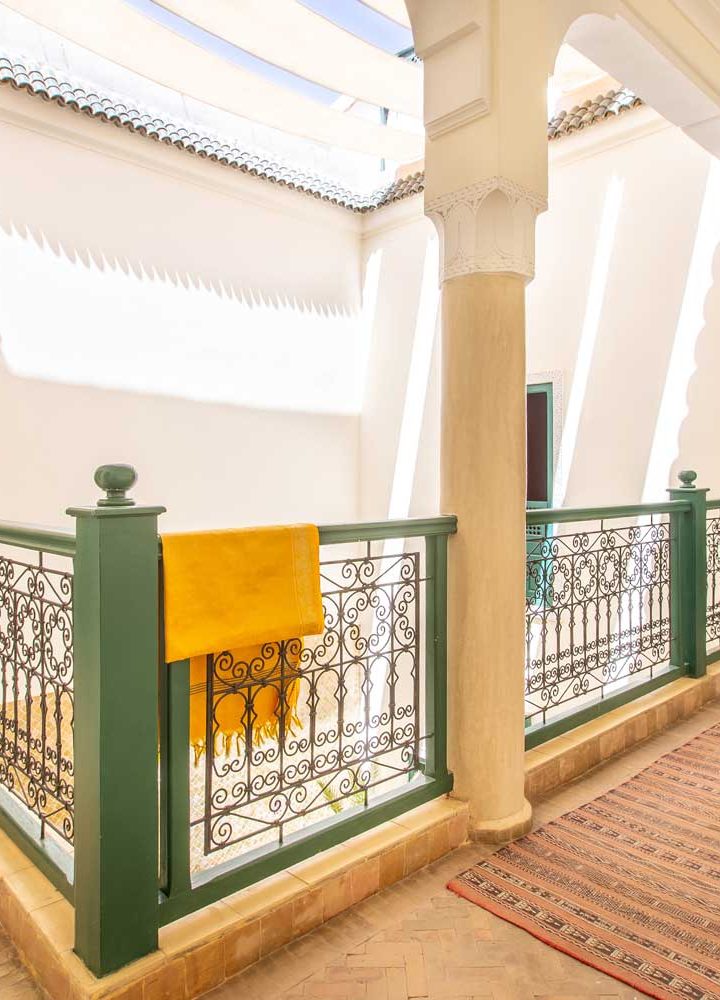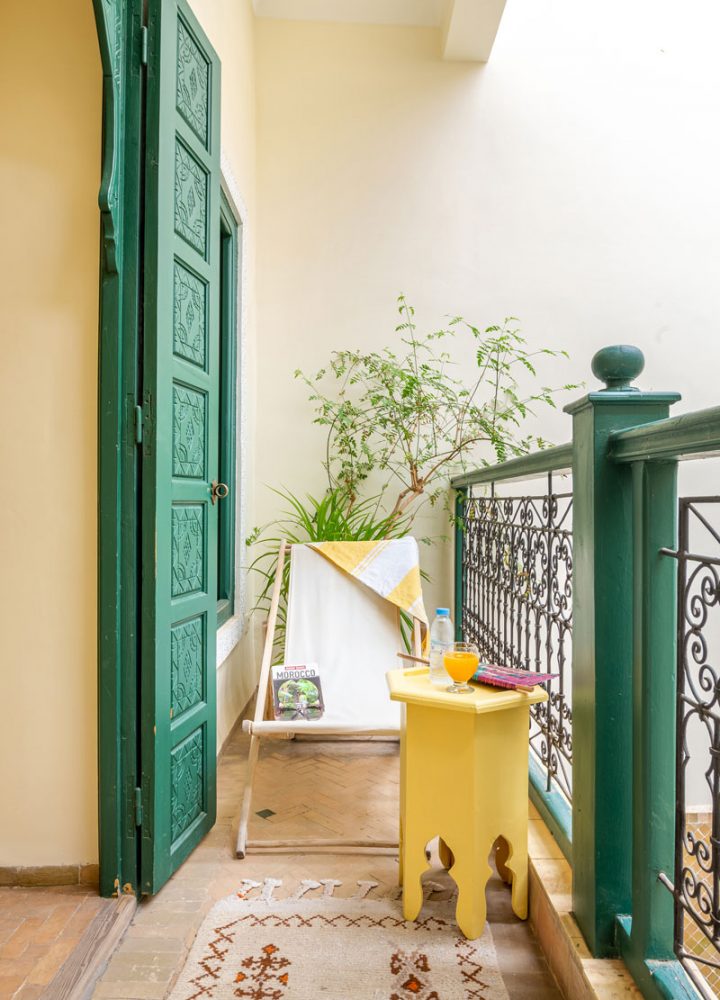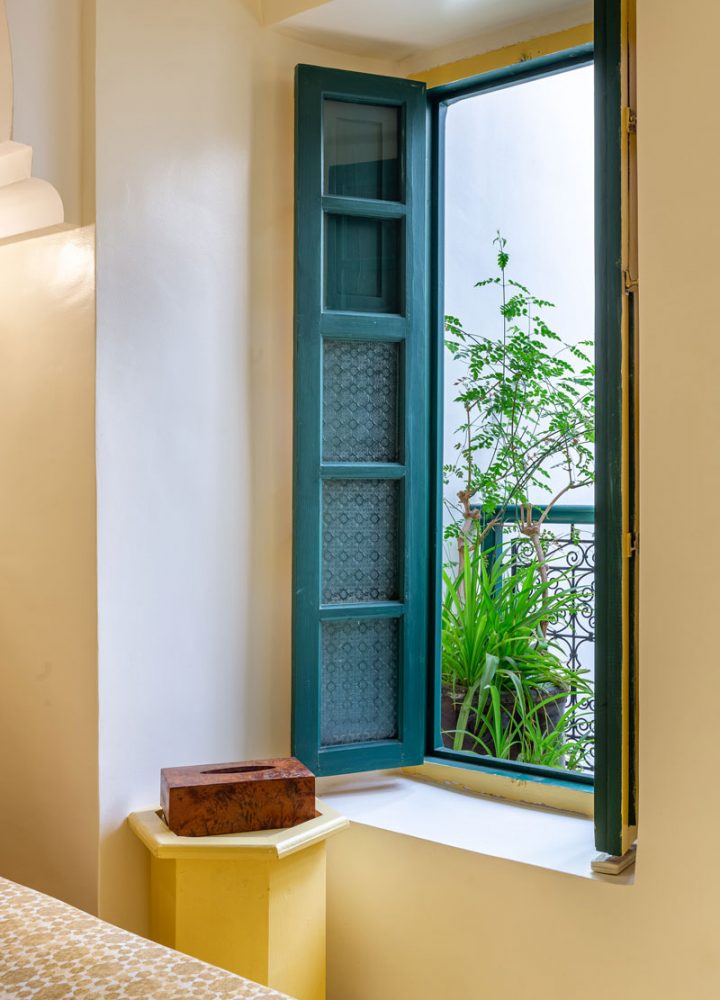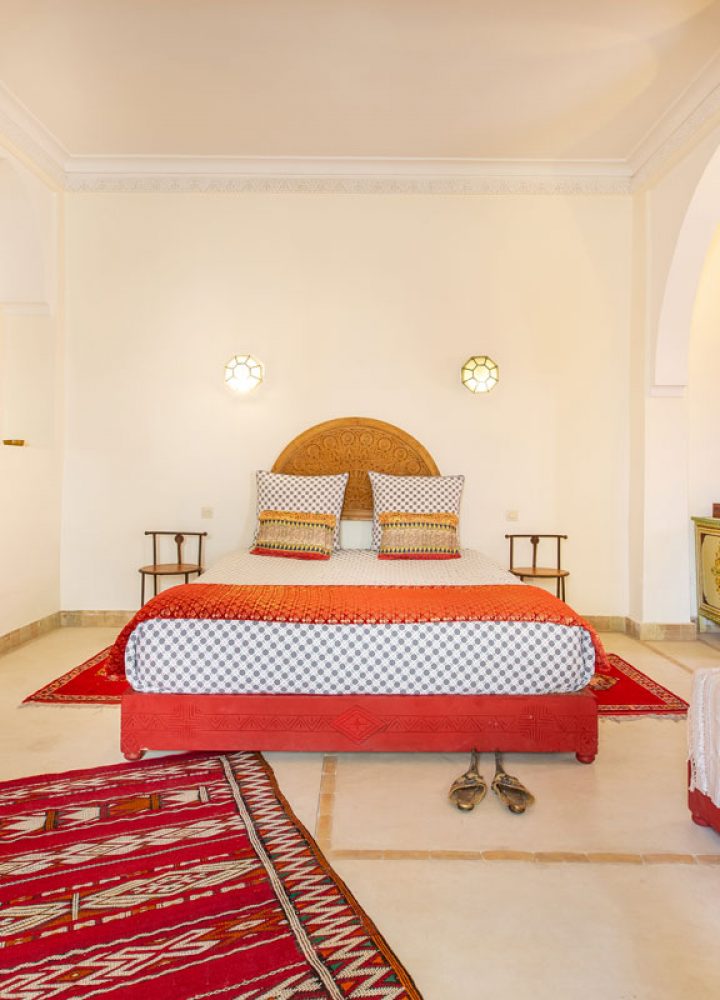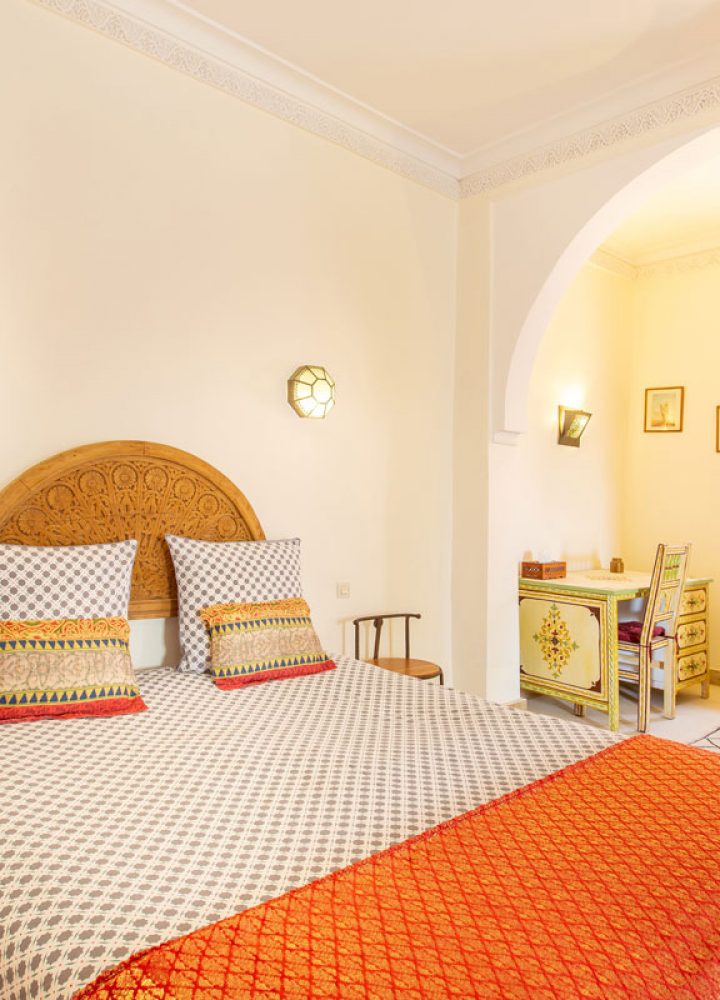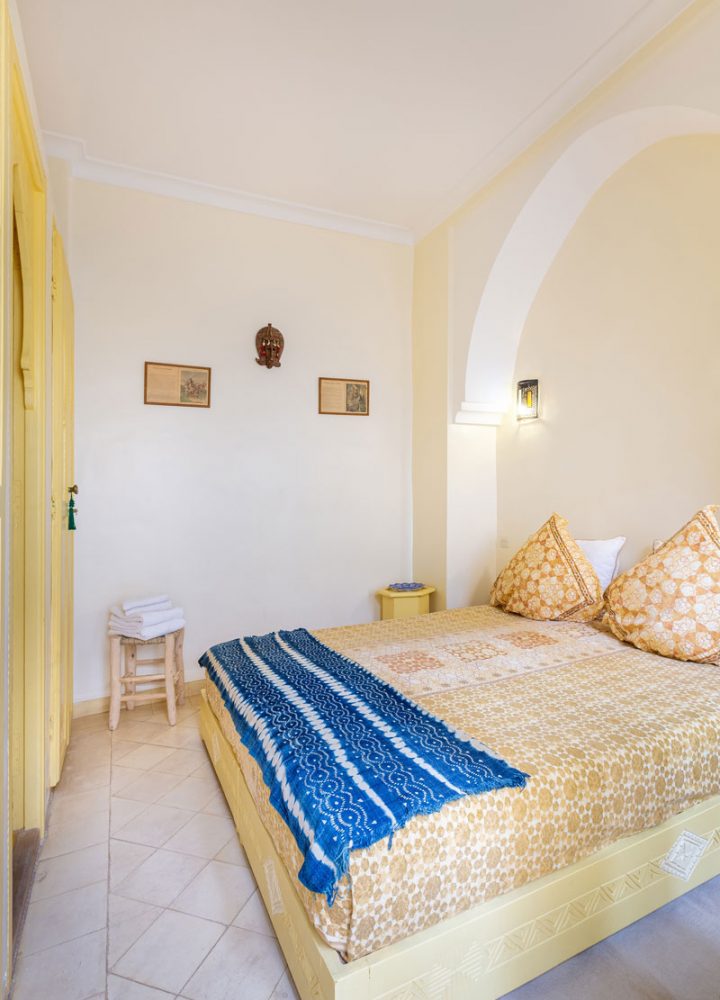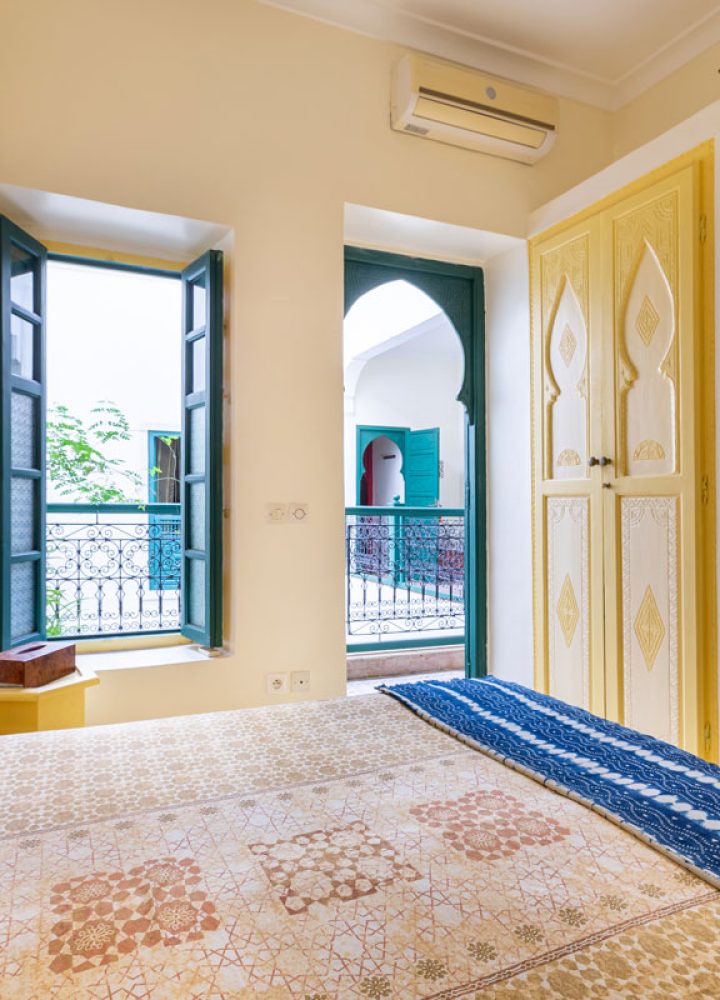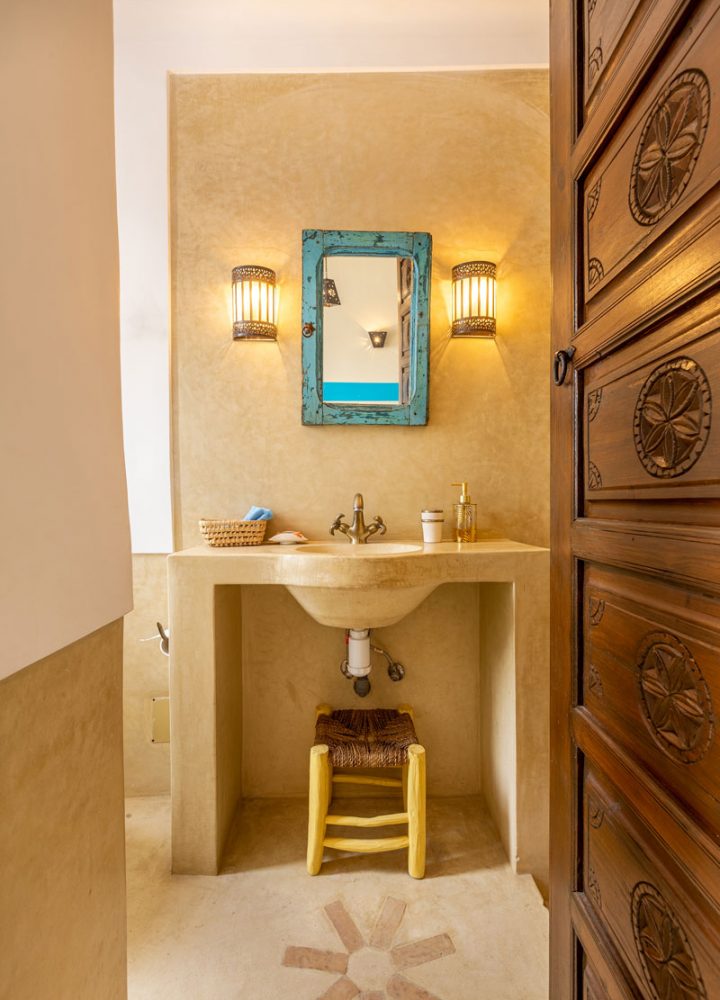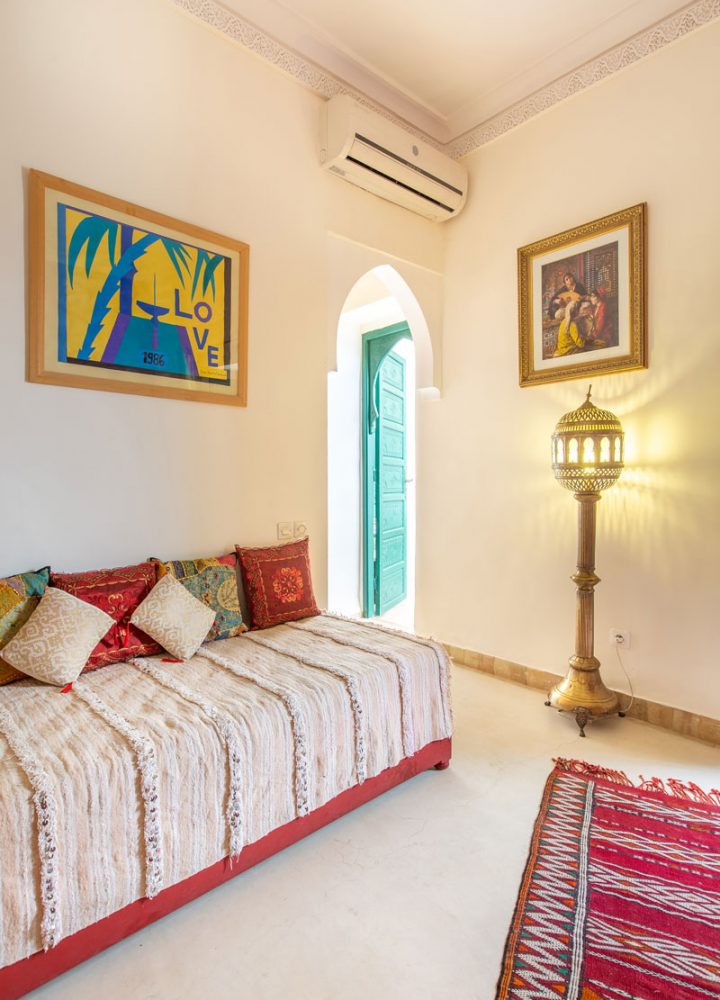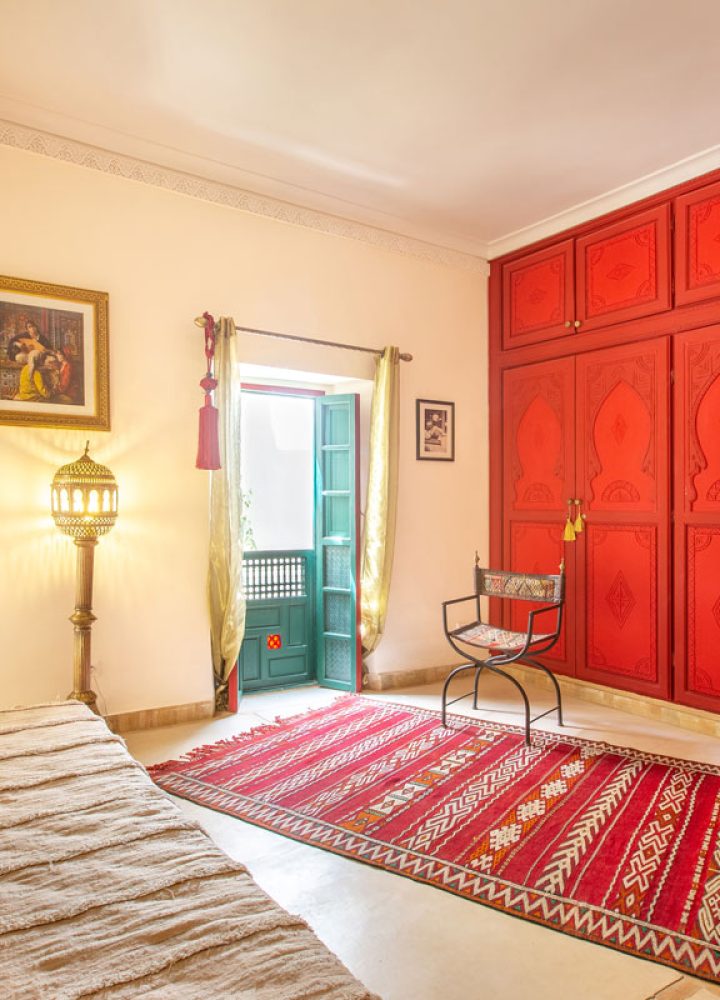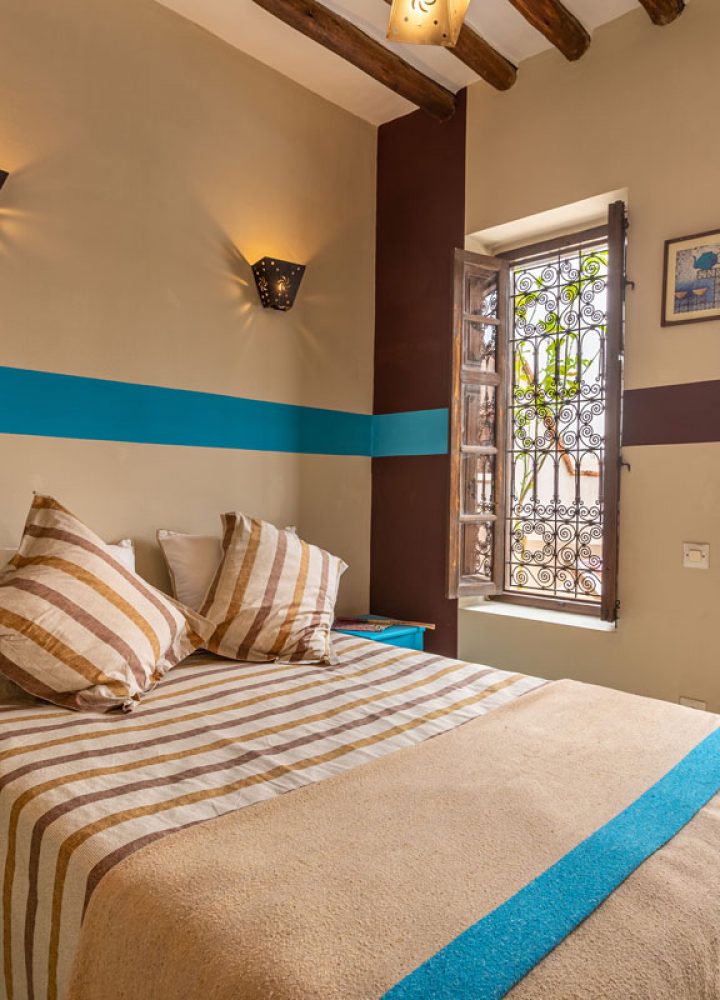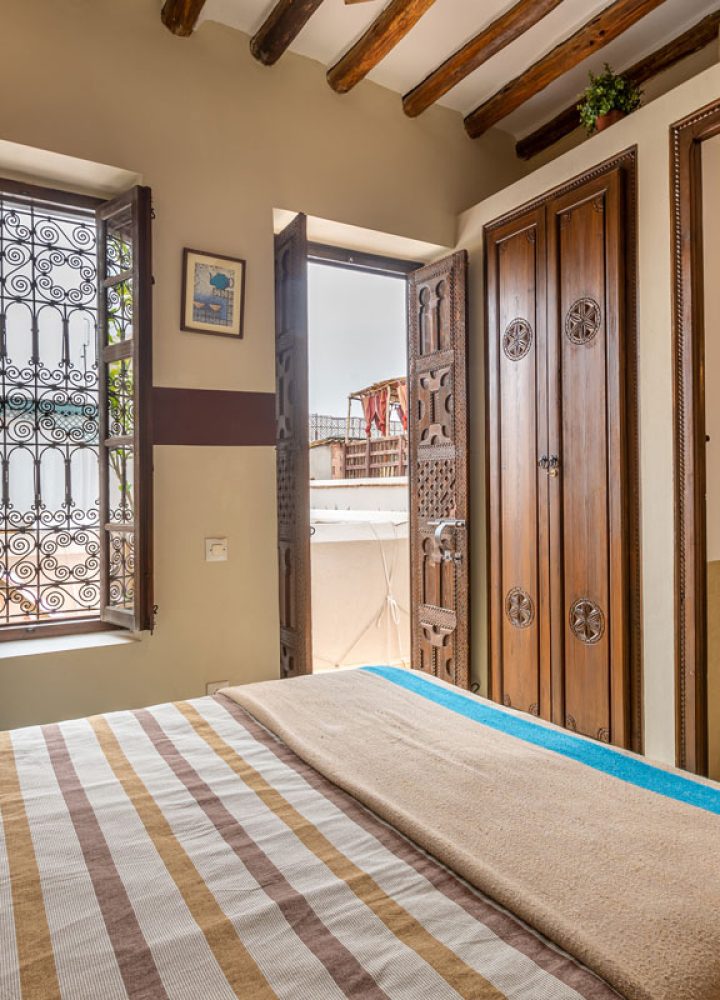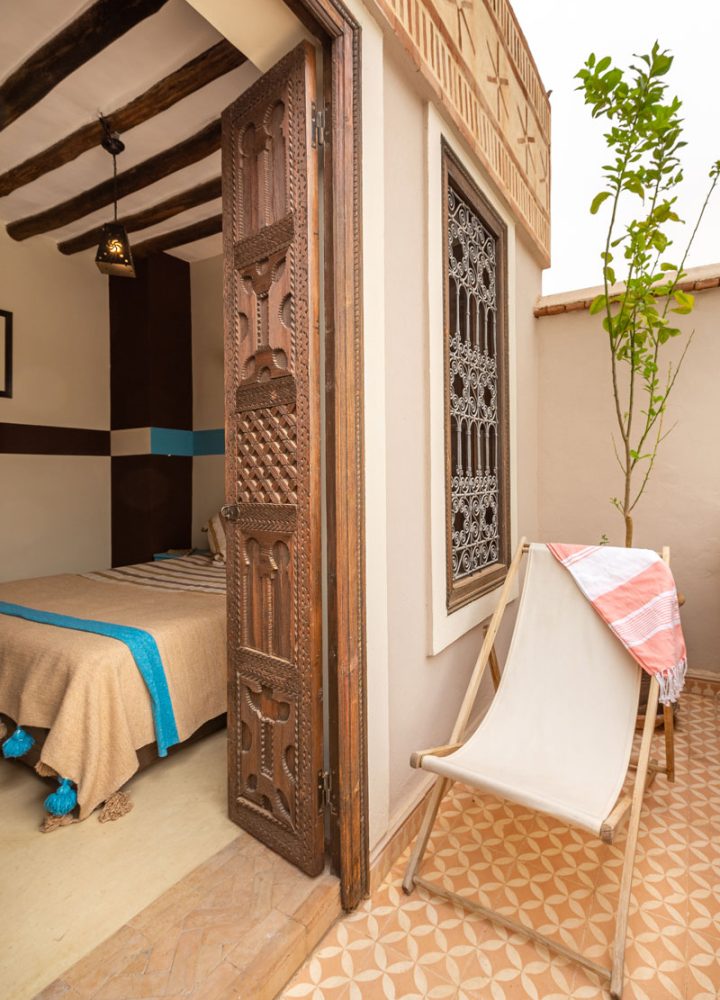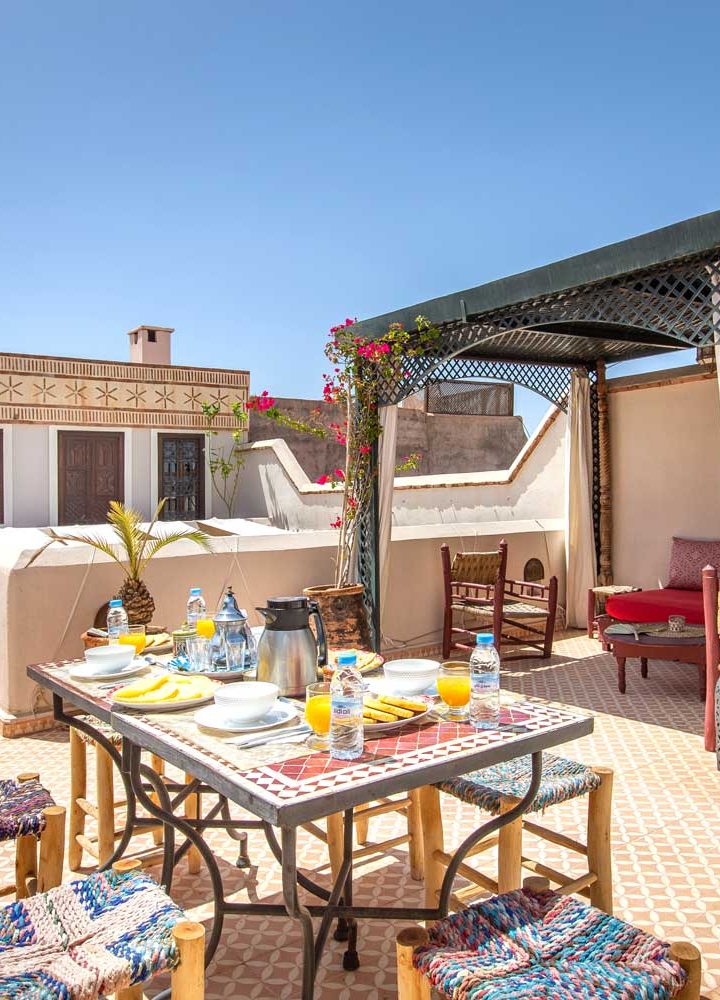 The badge of Superhôte by Airbnb appears on the listing. It gives a quality bonus to our guest activity over a given period according to criteria, such as quality of reception, availability to respond to requests, number of nights, in particular. These criteria are assessed quarterly.
Dar Ahwach appreciates this award and hopes to keep it for a long time.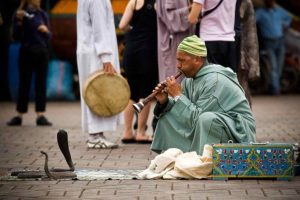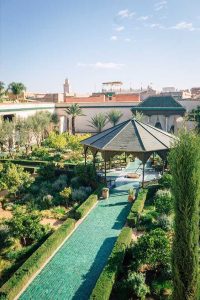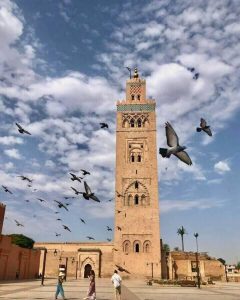 In the heart of the medina of Marrakech, Dar Ahwach is very well located, several monuments are nearby and easy to reach on foot.
Majorelle garden
in 25 min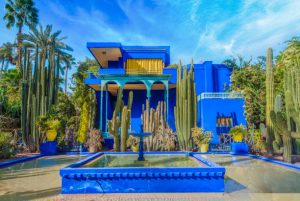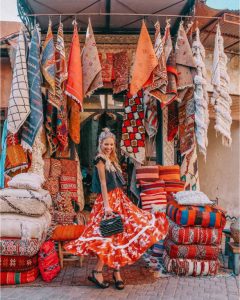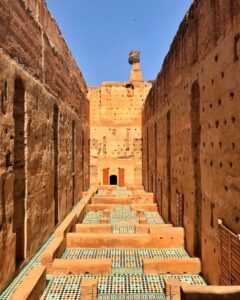 Françoise a été très accueillante. Un grand coup de cœur pour Saïda, qui en plus nous régaler durant tout ce week end a su être une personne discrète et à la fois très chaleureuse.
Le Riad est idéalement situé, en plein cœur des plus jolies rues de la Medina. Et malgré sa proximité avec les souks, l'endroit est très calme; même lorsqu'on se repose sur le rooftop. Tout est très beau, bien décoré et fonctionnel. Françoise a été de très bon conseils, merci !
Très bon emplacement pour le riad de Françoise. Parfait pour visiter la médina. Saïda est d'une grande gentillesse et très efficace. Les chambres sont propres et calmes. Un excellent séjour donc. Je recommande pour les familles et amis qui veulent se retrouver sans les contraintes d'un hôtel.
Une agréable séjour à Marrakech dans ce riad sublime décoré avec goût. Emplacement idéal dans la médina. Un accueil très sympa de Françoise et Saida, Saida propose de cuisiner pour vous les soirs et on vous conseille de goûter à ses plats ! Françoise propose également le transfert A/R à l'aéroport avec Tarik le chauffeur, nous en avons eu pour 350 dirham. Françoise est de très bon conseil pour les visites touristiques ou culinaires ! Merci pour votre accueil, Lisa & Joachim
Beau Riad. Calme et joliment décoré. La suite parentale est très chouette, très grande. La communication avec Francoise est fluide, très efficace. L'accueil et la gestion du séjour sur place par Sadia est parfaite. Un bel endroit que nous conseillons. Merci pour tout !
Très jolie Riad, plein de charme et très bien situé. Françoise est très réactive et à l'écoute. Nous reviendrons sans hésiter.
DAR AHWACH, Commercial register 134146 – tax id. 48567057 – Professional tax 45601253
ICE Code 002749617000067 - National Social Security Fund n° 2373973